Massages


Partial Massage
Back, Shoulder, Neck: quick relief for the individual who wants specific attention to problem areas.
30min $50.00 / 60min $80.00
Traditional Swedish Massage
Experience a massage that is sure to relax your muscles, stimulate circulation and provide an overwhelming feeling of tranquilly and well-being.
60min $85.00 / 90min $110.00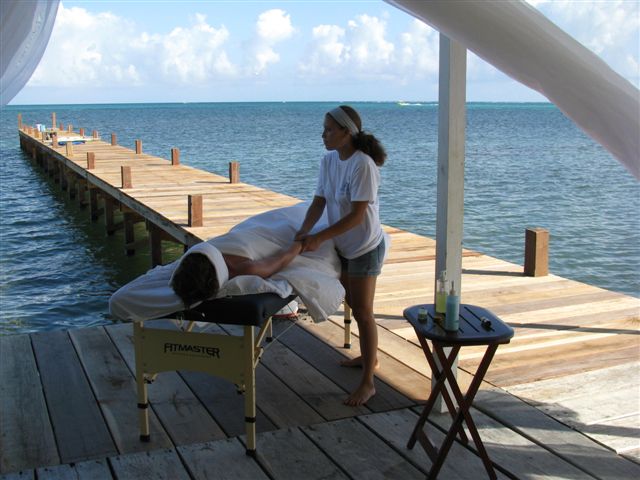 Deep Tissue Massage
This powerful massage targets specific muscle groups to prevent injuries, lease of taut muscles and a much deeper relaxation.
60min $85.00 / 90min $110.00
Hot-Stone Massage
Melt into an altered state as smooth heated basalt stones and therapeutic oil glide over your tired, sore muscles, achieving deep and soothing results without deep pressure.
60min $100.00 / 90min $135.00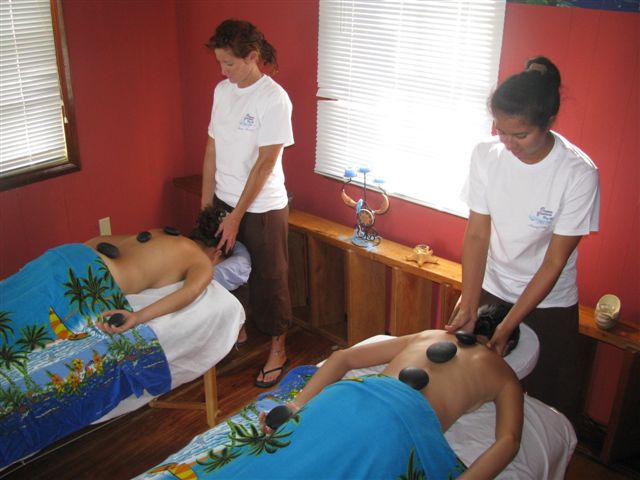 Sea Shell Massage
This calming, light massage uses various warm seashells to balance your energy, improve circulation and boost lymphatic drainage.
60min 100.00 / 90min $135.00
Couples Massage
Share a relaxing massage with a partner or a friend. Choose from any our 60 or 90 minutes massage to create a customized journey into your desire stat of relaxation.
Price base on choice of massage.
Hand & Foot Treatment

Spa Manicure
A peppermint soak used to awaken your senses, nails are filed, shaped, a sea salt scrub applies leaving your hands looking and felling younger, cuticles softened and smoothed, followed with a hand and arm massage finishes with your choice of polish.
40minutes....$35.00
Spa Pedicure
Tired sore feet are soak in a soothing therapeutic dead sea mineral bath leaving your feet silky soft. Nails are filed and shaped, cuticles and the bottom of each foot is smoothed and softened, a warming sea salt scrub is applied followed with a massage and finish with your choice of polish.
60 minutes....$45.00
Facials


Moor Mud Facial
Relax with a gentle cleansing, toner exfoliation and steam towels, enjoy a neck, shoulder, hand and foot massage finished with a mud masque and moisturizer leaving your skin with a radiant glow. 60minutes....$80.00
Tropical Facial
Using fresh local fruits and local brown sugar, this exotic facial, exfoliates and moisturizes leaving your face feeling clean. 45minutes....$65.00


Ear Candling
Ear candling is a pure, natural hollow cone made with wax and herbs, one end is placed in the ear and the other end is lit. It is an effective and relaxing treatment, alleviating and lessening endonitis, ringing in the ear, swimmer ear, altitude problems as well as minor hearing loss due to excessive earwax build up.

It also cleanses the ear, and creates greater balance and is therefore beneficial for vertigo, headaches, blocked sinuses and allergies. While the candles burns, extracting unwanted material and debris from the ear, the head and neck are massage creating an effective and gentle session.
30minutes for 2 candles....$50.00p/p
Body Treatments

Aloe Vera Wrap (Sunburn)
This treatment offers all the befits of Aloe Vera in a full body wrap, especially recommended after over sunning the skin. Aloe Vera is well known to have a calming effect on skin, refreshing, hydrating, and smoothing it. With this wrap, the receiver will benefit from a fast regeneration of skin, leaving it healthy and smooth.

Cool Aloe Vera gel is applied all over the body, which is wrapped in a sheet that has been previously chilled on ice, and left 20 minutes. After, you will receive a light massage with natural herbal lotion to leave your skin feeling soft.
80 minutes....$100.00
Moor Mud Body Wrap
Indulge yourself in our creamy mud wrap rich in vitamins and minerals. It helps to relieve muscle aches and pains while stimulating circulation throughout the body. Leaves your body in a relaxed calm state.
60 Minutes $90.00 add body scrub 1 1/2 hours $153.00
Deep Blue Scrub
Take pleasure in a seaweed scrub to relax the muscles and the mind. This seaweed scrub will increase circulation, exfoliate and rejuvenate the skin, and aids in the reduction water retention, restore elasticity, and rejuvenates the skin.
60 minutes....$80.00
Caribbean Body Scrub
An invigorating treatment using natural Sea Salts to exfoliate, detoxify, tone and re-mineralize, while improving circulation. A hydrating massage follows resulting in glowing, baby-soft skin.
Not recommended for sensitive skin.
60 minutes....$80.00
Mojito Sugar Scrub
Our own sugar lime scrub with the infamous Cuban twist is an invigorating and exfoliating tropical body experience.
60 minutes....$80.00